Rush is ability of Argen.
Description
Rush is ability which allows Argen to move himself and anything he is contact with in high speeds, easily allowing him move around freely. It is said human eye cannot even keep up with Argen when he is using his ability.
Techniques
War March : Basic technique where Argen moves around faster than eye can see. At first, it would seem to be Teleportation, but in reality he just moves around faster than eye can see.
Ballista : Argen throws Incursio at opponent and accelerates it, making it hard to avoid or defend against.
Gallery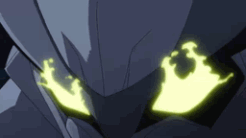 Trivia
Maximum speed of Argen with War March is 1.5 time Speed of Sound.